A song as a stage for visual arts, an exhibition as a music video: Three Austrian artists create a new dimension of intermedial exploration through the interaction of their creative resources. Crossing the Alps in a flying udder as a performative expedition sets a widely visible sign and marks the genesis of new perspectives. A tender voice out of the soul evokes intuitive bridges to higher spheres. Soundscapes and shapes intrinsically merge into an essence of perception: With irresistible ease, transformation spreads its wings and glides on the WINGS OF CHANGE into the alteration of the present.
sound, lyrics, vocals by Elena Shirin
making up by Lilian Peschek
directed by Barbara Anna Husar
​
all artworks available at galerie-im-venet-haus.de/
further artworks available at hilleckes-probst.de/ and galeriemaximilianhutz.at/
Planetary Oscillation is an interactive surround sound installation, that allows the audience to experience the orbits of our solar system on an auditory level. The way sounds move through the room is based on the relationship between the eight planets of our solar system. Together with her husband, the Viennese artist Elena Shirin developed a mathematical system that translates astrological data (distance to the sun, size, orbital period) into different musical parameters (pitch, sustain, distortion, and panning).
The composition is continuously evolving as the patterns of the different orbits are unfolding their irregular relations in the form of rhythms.
​
In collaboration with dancer and choreographer, Victoria Primus, Elena developed
Planetary Oscillation Embodiment, using dance, vocals, and recordings from space to strengthen the immersive experience. The choreography and vocal performance are inspired by planetary characteristics and their mythological meaning.
They performed the piece at Bruckner University, Linz and at the music and art festival JOURNEY TO TARAB.
​
More coming soon!
​
Interconnecting spacial composition and it's history with music and poetry.
The acoustics of four historical stairways in Vienna get enliven by transmedial performances. Each musician represents one floor, while Elena moves around the staircase and embodies the audible center of the performance. Moving between documentary and staging, the project should be a multimedial experience, leading beyond the framework of the casual music performance.
​
So far there has been meetings with Austrian Bundeskanzleramt,
the Head of Cultural Department of SPÖ, the Center of Architecture Vienna and some sound specialists. First test recordings and scteches can be seen here.
​
​
​
​
​
​
​
​
​
​
​
Work In Progress
Screen Shot 2017-10-06 at 12.58.38 AM

Screen Shot 2017-10-06 at 12.58.25 AM

Screen Shot 2017-10-06 at 12.59.01 AM

Screen Shot 2017-10-06 at 12.59.27 AM

Screen Shot 2017-10-05 at 11.52.14 PM

Screen Shot 2017-10-06 at 12.59.55 AM

Screen Shot 2017-10-06 at 1.00.27 AM
HOLOMETABOL is a audio visual odyssee dedicaded to the being, habits and inner and outter reality of a moth.
A sequence of encounters with these mysterious night guardians triggered the creation of a photographic series and auditive interpretation of their world.
​
​
Lyrics and Production (c) Elena Shirin
eyes
collonil_neu
anzhu_neu
clockworks
Screen Shot 2017-07-26 at 2.32.47 PM
Screen Shot 2017-07-26 at 2.31.37 PM
Screen Shot 2017-07-26 at 2.30.56 PM
Screen Shot 2017-07-26 at 2.32.32 PM
Screen Shot 2017-07-26 at 2.30.23 PM
Screen Shot 2017-07-26 at 2.33.23 PM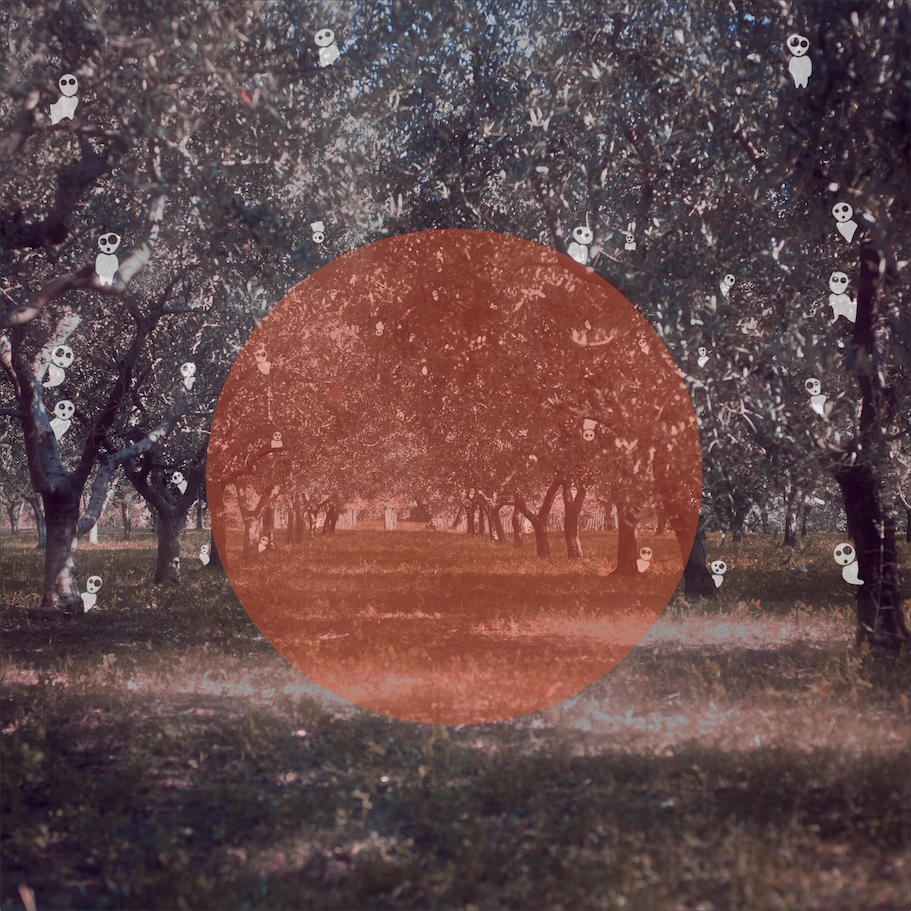 Screen Shot 2017-07-26 at 2.33.47 PM
Villa 11 Rooms // Visualizing Sound
When I was fourteen I collaborated with my dear friend Florentin Berger aka Toju Kae. One of the Songs is called 'Perception' which landed on rotation on Radio Fm4.
At the same time I recognized my intention to visualize sound very easily. When I played piano as a kid, I saw colours while improvising for hours. When I was in clubs, I could see patterns and lights moving around me.
​
Within graduating my studies "Photography and Audio Visual Media" in Vienna 2015, Toju Kae's album represented the basis of my diploma project 'Villa 11 Rooms // Visualizing Sound'.
The intension was to develop an audio-visual language based on my subjective interpretation.
Bringing my subconscious perception on a conscious level by defining the objects, places, etc. i receive and capture them in my real surrounding.
Here you can see some notes, scetches of these first visuals I saw.
​
​
​
​
​
​
Eleven rooms, eleven tracks of the album therefore eleven different visual worlds, that symbolize the fusion of our senses.
The connection between photographic and pictorial technics we used should reflect this search of finding the surreal in our reality.
On the basis of the dreamy and surreal vibes he is transporting with his music, there are eleven visual interpretations for the eleven tracks, which should symbolize 11 Rooms you enter
, which allow you to engage into his world of sound. The images will be presented in three editions of a self-constructed Booklet.
​
"Electric sparkling trip-hop & neo-soul...the follow-up of Erykah Badu, Lizz Wright, Jamila Woods or even Alicia Keys" – Groove Magazin (Germany)
On May 15th 2020 Elena Shirin released her debut album "FROM A TO BE" via Motor Entertainment and received a magnificent national as well as international media response.
After playing her first solo tour through the U.S. opening for Moon Hooch
the vocalist, multi-instrumentalist, producer, photographer and audio-visual
artist Elena Shirin collaborated with producers/musicians like Demuja (A), Nathaniel Markman of Edward Sharpe and the Magnetic Zeros ‬(US), Moon Hooch (US), Oehl (A), Aramboa (A), Philipp Lichtblau (A),etc. allowed the Viennese singer to explore
the wide range of musical and artistic interests that are interwoven in her album.
At the age of 12 Elena found poetry and music as her own personal anchor
and a way to express her self transformation. Mantras of love, trust and empathy are
scattered throughout her song writing. Transcending past her jazzy piano playing
and soulful singing, Elena was constantly in touch with electronic music.
While studying Photography and Audio-Visual Media she started recording and producing by age 15 and continued treating sound design as part of her compositions. Now cinematic soundscapes
and energetic beats, deriving from classical music, jazz, tribal rhythm
and hip-hop, oscillate around Elena's subtle yet profound lyrics.
With the first three singles the young artist already made it on #3 of the Austrian FM4 charts and got selected as the Fm4 Soundpark Act of the Month, May 2020.
Since the release of her solo debut 'FROM A TO BE' Austria's and Germany's biggest newspaper and magazines like Musikexpress, Groove Magazin, Kronenzeitung, Kurier and many more took notice. She has around 8000 monthly listeners on Spotify, hit 40k streams of her single IMPLODE'XPLODE and received several Airplay Rotations in Germany, Austria, Switzerland, USA and Luxembourg since then.
Her flexible live setup allows Elena to not only touch people's hearts in jazz bars but also make people dance to her beat driven electronic live set that satisfies the audience of clubs and festivals.
In the last couple of years Elena performed as the singer of Aramboa at the Bushfire Festival in South Africa, at Festivals and Clubs all over Austria, Germany and Italy (Stream Festival, Grelle Forelle, JazzIt Salzburg,
Auster Club, Aperititivo Al Verde Festival, Fluc Wanne ,etc.) and at showcase festivals like Taillinn Music Week in Estonia,Waves Vienna and Enea Springbreak in Poland, etc.
​
​
​
​
contact